glacierscout
and his Boy Scouts of America friends. He was going to take me out to his Wood Badge course, but my plane was late, so I missed it.
glacierscout
's Scout Bear, Montgomery told me all about it. Here's a picture of me with Montgomery.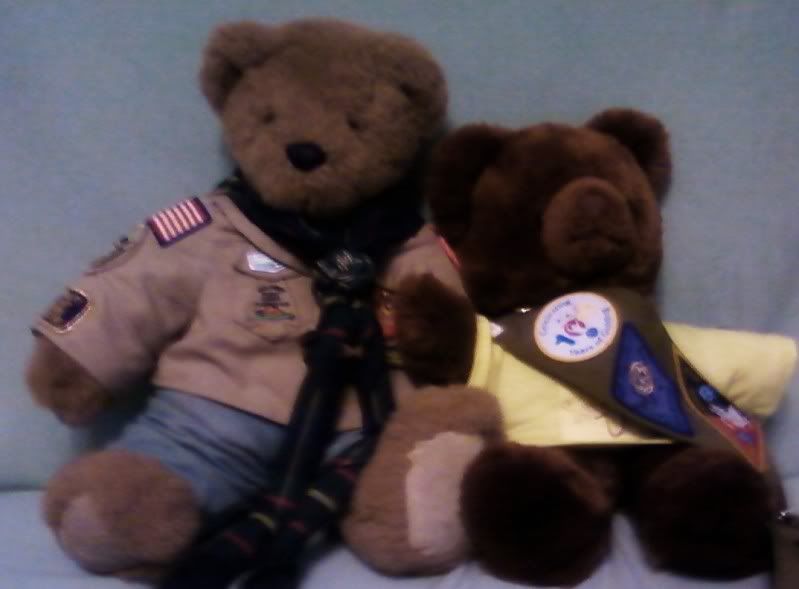 And here's a picture of me with
glacierscout
. He had a beard as long and as white as Father Christmas until a month ago, but he shaved it to play the part of Lord Baden-Powell, the founder of the Scouting Movement on the first weekend of the Wood Badge course.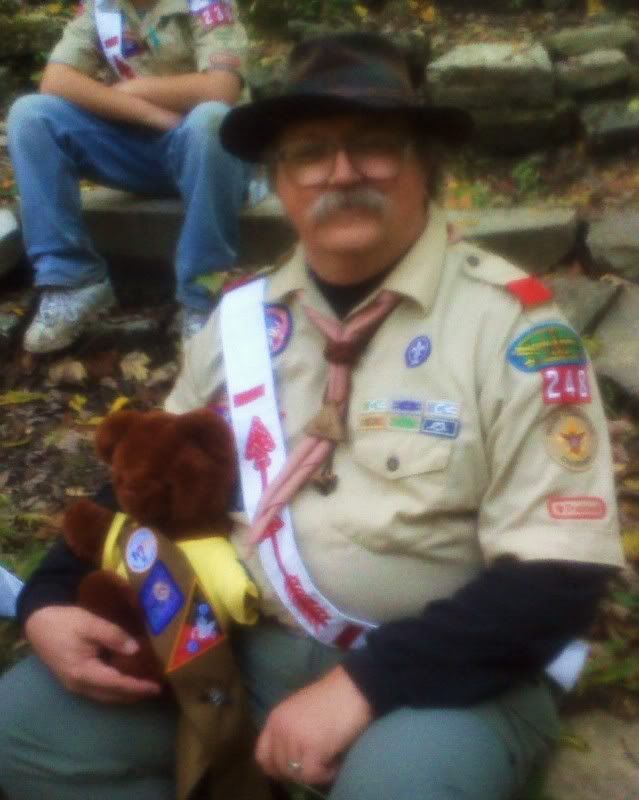 </a>
Later that week, he took me to a Roundtable meeting, where adult leaders get together to talk about how to be better leaders. That evening, all of the Boy Scout troops had set up displays about when and where their troops meet, and what kind of trips they take. Boy Scouts in the United States are between 11 and 18 years old. Webelos, who are Cub Scouts between 9 and 10 years old were invited to the meeting, so that they could decide which troop they might want to join later. There must have been about 100 little boys running around. There was also one Brownie! Her name is Sabrina.
Later that evening,
glacierscout
found some of his friends from the Wood Badge course, and got a picture of me with them. All of them are members of the Bear patrol, and adopted me into their patrol.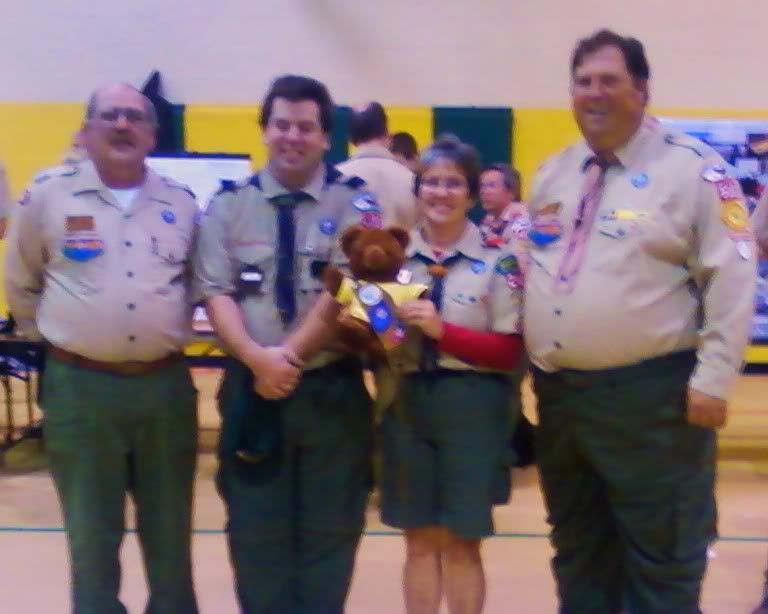 </a>
Last weekend, we went out to an Order of the Arrow Ordeal. Order of the Arrow is the Boy Scouts of America honor society, for both boys and adult Scout leaders. It's based on Native American ideals and images. Candidates have to go through a secret ordeal, and then they are inducted into the Order in a ceremony. Here is me with the ceremonies team.
</a>
This week, we plan on visiting the local Girl Scout center, and going to a Cub Scout camporee where there will be a chance to talk on ham radio and go to an worldwide online Scouting activity called Jamboree on the Internet.
I'm having lots of fun, but I do miss all of you.
Brownie Bear
Hi Brownies, it's been a busy two weeks since you sent me out on my adventures. I traveled to Dayton, Ohio to visit with